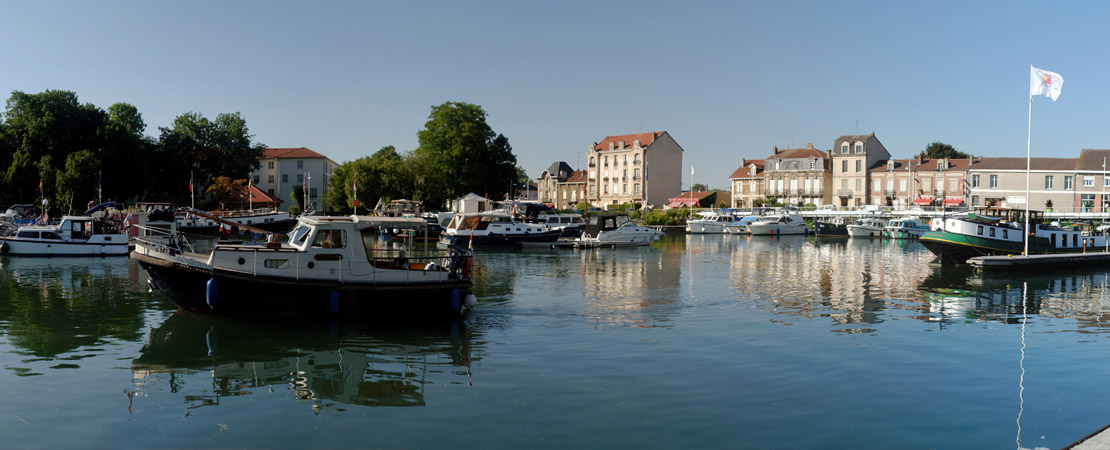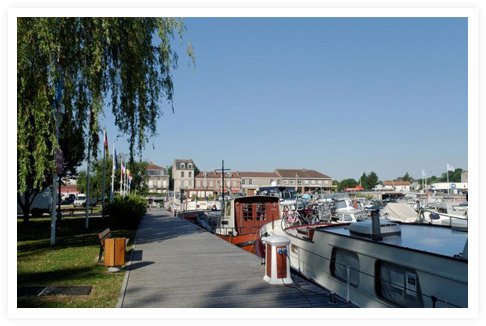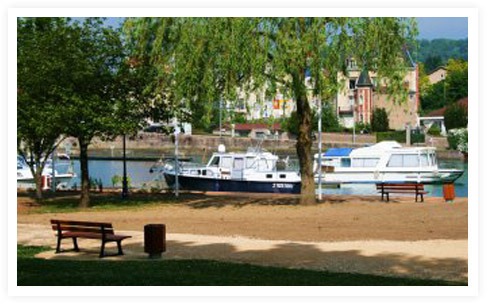 Toul
The port of France
The City of Toul has a pleasant marina, labeled Blue Flag, which can accommodate around sixty boats. The Port de France is located on the Marne-Rhine canal, a river stop at the edge of the Victor Hugo and Colonel Péchot avenues, at the foot of the Vauban ramparts. It is located on a major traffic axis at regional, national and European level. The port of France is therefore an ideal starting point for sailing in the great East, connecting the cities of Strasbourg, Reims, Verdun or Luxembourg.
Different loop trips link the cities of Metz, Bar-le-Duc, Verdun and Epinal. Toul being located less than 30 km from Nancy, barely 6 hours of navigation ... source https://www.toul.fr/?le-port-de-france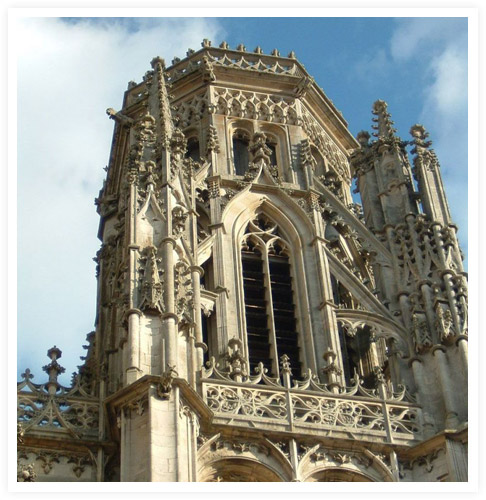 Toul
Saint Etienne Cathedral
Toul has many assets to please. Of its architectural heritage, you will obviously remember its two Gothic buildings: the Saint Etienne Cathedral and the Saint Gengoult Collegiate Church, but that's not all! Stroll the streets of the city, raise your eyes: many testimonies of the past remain. Built from 1221 and completed around 1500, of Romanesque plan and Gothic construction, the Saint-Etienne Cathedral is the symbol of the rich episcopal past of Toul. The first Gothic cathedral of the Holy Roman Empire, it is the successful and unique blend of Ottonian, Gothic and Remois styles. An innovation in the history of architecture!
source https://www.toul.fr/?toul-la-gothique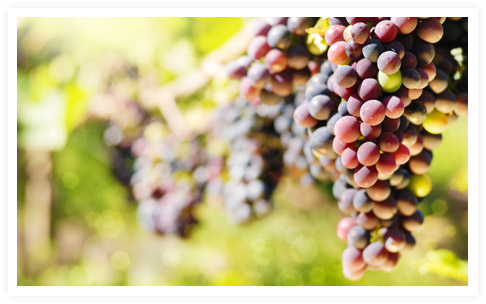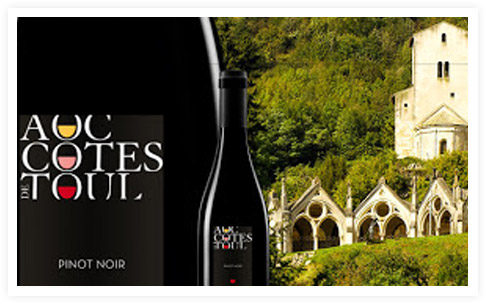 Toul
Toul vineyard
Located on the slopes overlooking the Moselle valley, the Vignoble toulois has been established there since the Romans. Under the impulse of the Dukes of Lorraine and the Bishops of Toul, it developed a lot to reach its peak in the 19th century. After the VDQS appellation since 1951, the Appellation d'Origine Contrôlée (AOC) obtained in 1998 rewards the qualitative efforts of the winegrowers. The 20 km long appellation covers a north-south axis in 8 villages west of Toul.
The gray wines, originality of the Côtes de Toul, are obtained by immediate pressing of the fresh harvest of Gamay and Pinot noir. Pale pink in color, they have a fresh and aromatic nose, a delicious and fresh mouth. The red wines made exclusively from Pinot Noir are finely tannic and full-bodied. The white wines made from the local Auxerrois grape are distinguished by an intense citrus nose and great suppleness. These wines served fresh accompany quiche, pie and pâté from Lorraine as well as terrines, cold cuts and other pork chops.
source https://www.toul.fr/?le-vignoble Alcohol abuse is dangerous for health